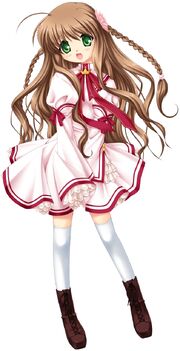 Welcome, Gypsy, to my Wikia User Profile.
Edit
Hello! This is Kudryavka226. I'm just some random person who just has some fondness for Rewrite. I also go by the username BlackHayate02 on Tumblr, so feel free to talk to me there! :D
My favorite character in Rewrite got to be Kotori Kanbe; she's just too adorable. Some of my other favorites are Haruhiko Yoshino, Shizuru Nakatsu, Touka Nishikujou, and Chihaya Ohtori.
I hope we could be friends. :D
Community content is available under
CC-BY-SA
unless otherwise noted.